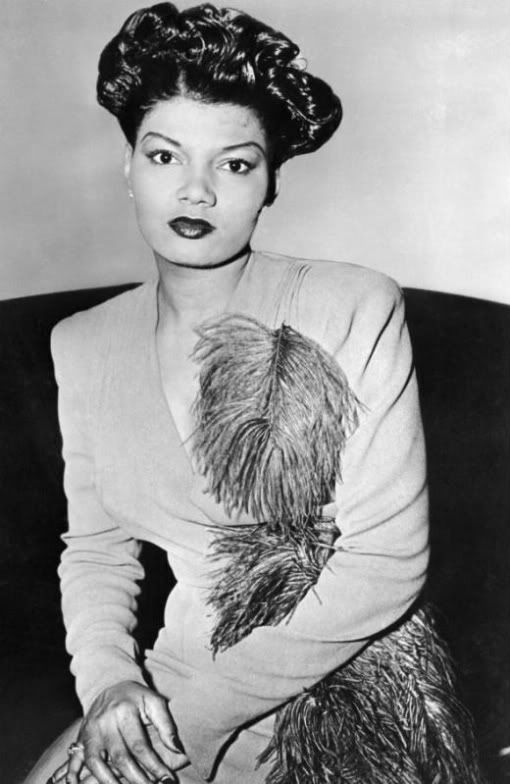 The Gorgeous Pearl Bailey
Do you need a cute, new, unique wardrobe without breakin' the bank?
Lord knows I do. That's why were going to do this together!
Vintage and thrift shopping is the holy grail of an answer to
all
of your problems. I love finding one-of-a-kind peices that no one else has for next to nothing. You can also find some buried treasures every once in a while. I'm talking designer peices y'all. Even if you find something that doesn't fit perfectly, you can take it to the tailor to make it fit
perfectly
. And we all know that the better your clothes fit, the more flattering they are to your body.
Some of my favorite thift, vintage, and second-hand shops :
$=What a steal
$$=Cool beans
$$$=Still cheaper than full price
Goodwill - www.goodwill.com ($)
Buffalo Exchange - www.buffaloexchange.com ($$)
Wasteland - www.wastelandclothing.com ($$)
Thrift Town..MY FAV - www.thrifttown.com ($)
Salvation Army Thrift Store - www.sanfrancisco.satruck.org ($)
Painted Bird - www.paintedbird.org ($$$)
A few of my finds this year:
Leopard scarf, $0.50 from Thrift Town
Enigma Shoe, $4 from Goodwill in San Franciso
Brand spanking new Forever 21 Shoes. Leopard print,cone heel. $8 from Thrift Town.
As you see, I love leopard. Rawwwr.
Vintage/Thrift event happening TODAY:
The Find hosts the Vintage Gift and Antique Fair
Where: Broadway and Water St, Jack London Square Pavillion, Oakland, CA
When: 9:00 am to 4:00 pm
How Much: $5
Enjoy your weekend!